In the wake of the shooting in Munich that left nine people and the gunman dead, German leaders on Sunday were already preparing talks on stricter gun control.
Both ruling parties, the center-right Christian Democrats (CDU) of Chancellor Angela Merkel and the center-left Social Democrats (SPD), agreed that more stringent laws were necessary to prevent copycat attacks.
"We have to very carefully gauge if and how it is possible to use legal means," to stop another such incident, Interior Minister Thomas de Maiziere told the "Bild am Sonntag" newspaper.
Vice Chancellor Sigmar Gabriel echoed this sentiment in other media outlets, yet the problem remains that Germany's laws are already so tough the government is left with little more that it can do legislatively.
Strict gun statutes
Although they are usually kept out of sight, Germans do not necessarily shy away from guns. Indeed, the country has the fourth-highest gun ownership per capita in the world. But weapon ownership is considered a privilege, not a right, and a firearms license is only granted after an individual has met numerous stringent criteria, including expert knowledge (usually gained by attending a months-long course), and necessity - under which rule self-defense is not considered good enough reason.
There are three levels of gun permits in Germany: for competitive shooting, hunting, and for experts and collectors whose purchases must be individually submitted for approval.
Investigators have revealed that the 18-year-old German-Iranian man who committed the attack on a Munich shopping center was known to suffer from depression and said in a YouTube video that he had received in-patient psychiatric treatment. This means he would not have passed the psychological exam and "personal adequacy" provision needed for a gun license.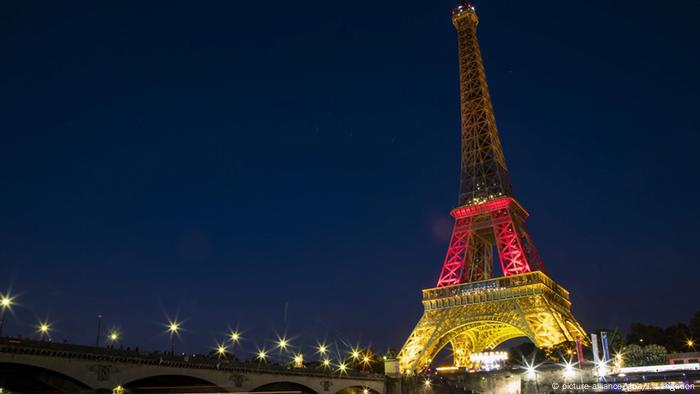 The world expressed its solidarity with Germany after the Munich attacks
Authorities probe how teen acquired gun illegally
Police have confirmed that the killer did not have a permit, and thus that his weapon was obtained illegally, though how still remains a mystery. This also means that any legal preventive action will have to address the illicit gun market, for which action by the German government may not be enough.
Indeed, some analysts have suggested that the free movement allowed by the Schengen Area has allowed for guns more easily purchased in eastern Europe, either inside or outside the EU, to be funneled all over the continent. This means the problem might be best addressed at the European level.
As the Munich shooting was the third act of violence targeted at random civilians in Europe in a little over a week, one might hope not only Berlin but also Brussels will act quickly to address the bloodshed across the EU.