The Salzburg prosecutors' office in Austria on Friday said two men suspected of involvement with the same terror cell that executed citywide attacks in Paris in November have been transferred to France to stand trial.
"Both suspects have now left the country," said prosecutors in a statement, adding that the extradition was carried out under a European arrest warrant issued by France.
In October, Greek police arrested the two men, an Algerian and a Pakistani, on the island of Leros and held them for 25 days for having falsified Syrian passports.
Authorities believe they traveled with two Iraqi brothers who blew themselves up on November 13, 2015, when "Islamic State"-affiliated militants carried out a wave of attacks in the French capital, leaving 130 people dead.
Greek authorities released the men, after which they traveled through the Balkan corridor, making it to Salzburg by the end of November. Austrian police arrested them at a refugee shelter in the city on December 10.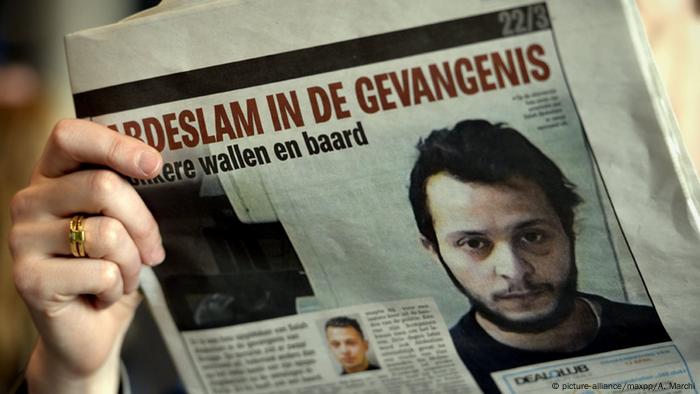 Salah Abdeslam, the only known surviving member of the November attacks cell, is standing trial in France after being extradited from Belgium
The Pakistani suspect, aged 35, is also believed to have taken part in the 2008 attacks in the Indian city of Mumbai that left 166 people dead.
The man appealed his extradition to France, claiming he would not receive a fair trial. However, prosecutors ruled against his appeal.
The two men were charged for complicity in the attacks upon arrival in France, AFP news agency reported.
Salzburg prosecutors said two other men, a Moroccan and an Algerian arrested a week after those who were extradited, remain in custody in Austria.
The prosecutors' office said in December that the men were held "because of indications of close contact" with the two suspects transferred to France.
"Considering the investigations being carried out by the French authorities, the Salzburg prosecutors' office cannot provide further information on the content (of the investigation)," prosecutors added.
ls/kms (Reuters, AFP)