Tens of thousands of Venezuelans poured over the frontier with Colombia on Sunday to buy food and medicine after Caracas ordered the border open for the first time in eleven months. President Nicolas Maduro authorized a 12-hour-only window for his citizens to cross the pedestrian bridge that connects Tachira, Venezuela and Cucuta, Colombia.
Financially devastated Venezuela has been suffering from shortages of both food and medical supplies as the price of oil, the country's main export, continues to fall. Many critics, however, have also blamed President Maduro for the crisis, as many state-run enterprises have failed to produce enough basic goods for the country's population of 31 million.
The socialist Maduro has blamed "right-wing [industry] bosses" for the shortages that have ravaged the country.
25,000 people streamed into the Colombian border town after lining up since dawn to stock up on items like toilet paper, shampoo, and flour.
"There's no medicine for children; children are dying," one woman told French news agency AFP, "people don't even have soap to wash clothes."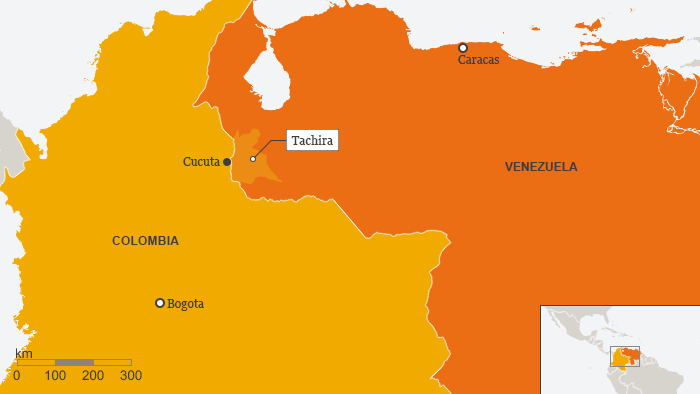 Cucuta deployed around 300 policemen to monitor the situation at the town's largest supermarkets after reports of shoving, but the rest of the day seemed to carry on peacefully.
In August 2015 Maduro had the border shut following an attack on Venezuelan border police by former Colombian paramilitary members. Some hope has been offered to Venezuelans in desperate need of basic supplies in recent weeks, as top level officials from Bogota and Caracas have been holding meetings to discuss completely reopening the 2,000-kilometer (1,250 mile) stretch between the two countries.
es/kl (AFP, dpa)